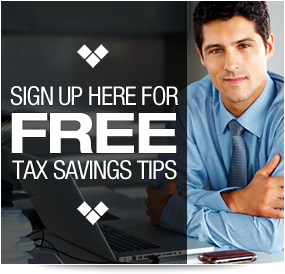 BEIR ACCOUNTING
COMPLETE ACCOUNTING SERVICES & INCOME TAX SOLUTIONS
Beir Accounting & Income Tax is located in Coral Springs, Florida and provides individual tax preparation, tax planning, quality small business tax, accounting, bookkeeping, income tax preparation, QuickBooks bookkeeping services, and QuickBooks setup services and training. Our experienced business accountants prepare S corporation taxes Form 1120S, incorporation, consulting, and a variety of financial services designed for our small business and individual clients.
Our tax accountants give you professional accounting and tax services, tax solutions, tax planning, tax strategies, tax tips, and tax savings.
EXPERIENCED IN ALL AREAS OF TAX PREPARATION
Our team of income tax experts and professional accountants and specialists has over 30 years experience in serving businesses of all sizes. Our accountants provide all clients with free tax advice, free accounting advice, and all the accounting resources, tax strategies, and support needed to help clients save money, expand their small business, and be successful. Our experienced tax preparation accountants will show you specifically how to get the largest tax refund possible and tell you the exact tax saving techniques and deductions used to save money on your income tax return. If you want to find a tax professional or need a tax preparation expert and an accountant in Coral Springs to prepare your business, corporate, or individual tax return or do accounting and bookkeeping, then call Beir Accounting for some tax tips, tax prep services, and a free tax consultation. Call a tax accountant and tax preparer for a free phone quote!
BUSINESS BOOKKEEPING AND QUICKBOOKS ACCOUNTING SERVICES IN CORAL SPRINGS
Our Coral Springs bookkeeping experts, QuickBooks Certified ProAdvisors, and accountants handle all your small business bookkeeping functions by recording all the financial transactions, keeping the company books current, and preparing the financials statements, general ledger, and tax reports. Our company uses QuickBooks accounting software to handle all your business bookkeeping. Call an accountant and get free bookkeeping help questions answered. Our accountants will help your find all the expenses that your deserve. We help you understand and increase your knowledge so you can manage and grow a successful business. Our accounting professionals are committed to providing tax and accounting advice to you and your small business.
Beir Accounting & Income Tax Inc, a Coral Springs, FL accounting firm, provides a full range of tax preparation services, accounting services, bookkeeping, payroll, QuickBooks services, incorporation, and business startup advice for small businesses, corporations, and individual clients. Our Coral Springs tax accountants and tax preparation team serves clients in Broward County, Dade County, Palm Beach County and South Florida. We serve: Coral Springs, Pompano Beach, Deerfield, Tamarac, Margate, Coconut Creek, Parkland, Boca Raton, Sunrise, and Plantation. We are located at 9900 W Sample Rd, Coral Springs, FL 33065. Speak to an accountant at 754-600-9726.